Those Vegan Cowboys
Head of Science
Veehouderij
Food, industrie
Head of Science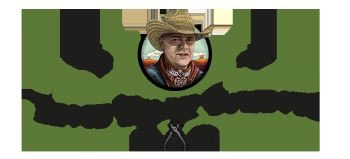 Bedrijfsprofiel
Those Vegan Cowboys work in a biotech facility, close to Ghent University (Belgium). The lab was originally founded in 2008 and has developed its own microbial platforms to express recombinant human proteins for pharmaceutical use. The scientific staff is therefore highly experienced in the field of microbial fermentation. In January 2020, the state-of-the-art lab facilities as well as the employees became Those Vegan Cowboys. The 25 employees of Those Vegan Cowboys are developing new vegan food products with the same (or even better ?) taste as traditional dairy products such as cheese.
Functie omschrijving - Head of Science
Transform research into new product development
You become the new Head of Food Science, working together with your three colleagues of the other departments (Strain Engineering, Fermentation & Upscaling and Downstream Processing Team) leading the cheese development activities. You collaborate with these different departments from a food and functional perspective.
You create vegan cheese prototypes and characterize their properties. You manage the experiments, thereby collecting and interpreting data.
You are the manager of your department currently consisting of 2 employees.
You cooperate with external researchers, cheese expert consultants and other external partners.
You contribute to IP generation and you are familiar with novel food regulations.
As Head of Food Science you report to the Project Director.
Functie eisen - Head of Science
Innovative and pragmatic Food Scientist
Job requirements
Academic Degree in Chemical Engineering, Bio- Engineering, Food Science, Biotechnology or related areas.
Minimum 5 years of experience in R&D of food proteins, dairy or lipids.
Solid knowledge of (novel) food ingredients and their functionality.
Is a plus: hands-on experience with texture analysis, rheology and emulsifications techniques.
Fluently in English is essential.
Competences
Flexible within a start-up environment.
Analytical problem- solver.
A good motivator and team player.
Willing to take initiative to get projects accomplished.
Good communication skills.
Aanbod
Working as a Those Vegan Cowboy family member (cheesy but true), means:
You will have your very own cowboy name.
You receive a good remuneration package with fringe benefits (including meal vouchers, group and hospitalization insurance) and proud ownership of a share in the company through the personnel participation program. Shared amongst your colleagues, you will own 20% to be exact.
You have excellent career perspectives in a rapidly growing field of sustainability and health.
Not only you contribute directly to the company growth but also to a healthy and sustainable world.
Interesse in Head of Science?
Those Vegan Cowboys has outsourced the recruitment and selection for this position exclusively to CeresRecruitment.
If you believe you have what it takes to make things happen as Head of Food Science, we would like to hear from you.

Do you already want to meet Margaret, world's first milk giving stainless steel cow? Take a look at https://thosevegancowboys.com/