Plukon Food Group
International Business Development Manager Agri
Hybrid working and regular meetings with Agri teams in various countries and the CPO in Wezep, The Netherlands.
Veehouderij
Food, industrie
International Business Development Manager Agri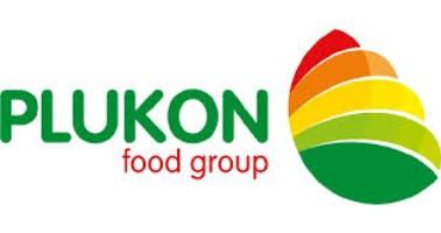 Bedrijfsprofiel
Are you a connector with vision on developments in the agricultural sector? Do you have affinity with poultry and do you know how to convince others? Do you have conceptual skills and self-starting ability? Then apply to this versatile function within Plukon's central Agri department.
Plukon Food Group works on responsible nutrition for 265 million consumers in Europe. Their assortment varies from meal components to ready meals for European food partners. Nowadays, poultry is often still the basis of the products, but they are more and more working with vegetables and alternative proteins. As such, they serve meat lovers, flexitarians and vegetarians. Their products can be found in the supermarket fridges and at quick-service restaurants.
Plukon was founded in The Netherlands in 1895 and has since developed into one of the biggest players in the European food industry. The company is growing internationally and is currently active in The Netherlands, Belgium, Germany, France, Spain and Poland. The organisation has 28 locations in these six countries and employs 9.000 people. In 2019, the company's turnover was 1.8 billion euros.
Plukon aims to be Europe's most knowledge-driven, flexible, efficient and innovative producer of poultry and meals. To realise this, the company is looking for an International Business Development Manager Agri. In this European role, you are mainly concerned with optimising the poultry chain and you work on a project basis in collaboration with the various international Agri teams.
Functie omschrijving - International Business Development Manager Agri
Strengthening the market position by researching opportunities for and coordinating projects on poultry chain optimizations
Ensure adequate provision of reliable market data, developments and information to gain a good understanding of the market and its opportunities.
Execution of long-term strategy plans by investigating opportunities for optimization in the poultry chain.
Contribute to the commercial business plan by translating the organisational strategy and goals into actions.
Build and maintain an effective international network to acquire the desired brand awareness, partnerships and commercial opportunities. Discussion partners are for example breeding farms, hatcheries, feed companies, buyers in retail and food service and relevant sector representatives.
Proposing, submitting and preparing project plans as well as coordinating projects.
Develop promotion strategy and activities for agribusiness. Ensure clear internal and external communication about relevant developments. Coordination and implementation in collaboration with the communication department.
Ensure recognition of products and services through availability of commercial material to support acquisition efforts.
You are working in close cooperation with Agri teams of the different countries. You report to the Chief Procurement Officer (CPO) and deliver required management information.
Functie eisen - International Business Development Manager Agri
Independent and persuasive project manager who is able to oversee the poultry value chain with accurate stakeholder management
Function requirements
Associate-, BSc- or MSc degree in International (Agri) Business Administration, Animal Science, Supply Chain Management or similar at for instance HAS, Aeres, WUR or Institut Agro Paris;
Fluent in English. Command of Dutch, German, French, or Spanish language is a plus;
Extensive affinity with the agricultural- and poultry sector;
5 years of management and work experience in the field of business development, supply chain management, purchasing, agricultural business or similar;
Proven track record as a professional leader in an entrepreneurial organization.
Competencies
Strong personality; knows how to carry on and makes the right trade-offs between different interests of various stakeholders
Persuasiveness; get people on one's side
Independent, proactive and perseverance
Enthusiastic team player with the ability to build strong teams and relationships (stakeholder management)
Able to oversee, structure and capture various processes
Developed analytical and problem-solving skills
Project management-, representation-, and presentation skills
Aanbod
Working autonomously in a dynamic, pragmatic and open work environment. Development is important for Plukon; therefore, they offer plenty of opportunities to develop yourself in a company culture that is characterized by the following core values: Innovation, Realism and Responsibility. Plukon offers a good package of employment conditions including, amongst others, 30 holidays and a profit-sharing arrangement. Concerns an employment contract of 40 hours.
Interesse in International Business Development Manager Agri?
Plukon Food Group has exclusively outsourced the recruitment and selection for the International Business Development Manager Agri vacancy to CeresRecruitment. A personality assessment questionnaire is part of the procedure. For more information, please contact Victor van Saltbommel, who can be reached by telephone on +316- 58 851 355. You can apply via www.ceresrecruitment.nl.