Biobest Group N.V.
Marketing Communications Manager
Marketing Communications Manager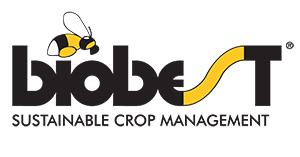 Bedrijfsprofiel
As a pioneer in the production of bumblebees, Biobest has become one of the leading companies in biological pest and disease control and natural pollination. For years, Biobest has been known for its wide range of beneficial insects, mites, nematodes and bumblebees. The company has a wide range of natural solutions for growing vegetables under glass, small fruits and ornamentals.

With 24 companies on 6 continents, distributors in more than 60 countries and 1700 employees worldwide, Biobest is always ready to provide growers with tailor-made advice. We are in full expansion and to further support our activities and growth we are looking for a marketing communications manager.
Functie omschrijving - Marketing Communications Manager
You want it all! We are looking for someone who can inspire people and think strategically but is also 'at home' preparing for trade fairs while bringing flair to written communications. A growing internationally oriented company, pioneering natural crop protection, we are looking for a communications champion with a green heart.
Job description:
Develop, coordinate and implement the annual brand and communication objectives. You will ensure a coherent message to spread the right story, both internally and externally.
Review all brand communications and ensure alignment within the Biobest Group.
Make targeted short and long-term communication plans.
Follow developments and conceptualise them in media plans.
Create new and revise existing means of communication. Initiate ideas for articles, success stories, sales support materials and presentations.
Work closely with the Business Development team to set goals to promote the Biobest portfolio to external target groups.
Use new tools and processes for marketing automation enabling more targeted actions, with a special focus on digital engagement.
Lead the marketing team - consisting of a Marketing Specialist and a Digital Media Expert.
Review all communication in the field of brand marketing and communication and align with branding guidelines and communication objectives.
Together with your team, ensure Biobest is firmly in the spotlight at all events and fairs.
Functie eisen - Marketing Communications Manager
You have a degree in marketing, communication or business administration.
You have minimum 7 years working in a similar position, preferably in horticulture.
You use different media professionally to reach both internal and external target audiences, plus the ability to set up and measure marketing campaigns.
You have the ability to write with ease and have excellent presentation skills in English, while other languages are an important asset (NL, DE, FR, ES).
You have passion for sustainability and horticulture plus a good understanding of growers' needs and trends within the sector.
You have the ability to take the lead in marketing automation, social media, digital experience platforms and audiovisual content.
You can inspire and motivate teams.
You are a strong strategic thinker and you have the ability to oversee many projects simultaneously.
Aanbod
An opportunity to make an important contribution to more sustainable horticulture.
The room to grow professionally in line with the evolution of our company.
An attractive competitive salary package with extra-legal benefits.
An opportunity to work in a pleasant environment and communicate with colleagues worldwide.
A convenient location - our head office is based in an easily accessible, traffic-free zone helping to free up more quality time for family and/or friends.
Interesse in Marketing Communications Manager?
You can respond by sending an application letter in English.