Florimond Desprez
Project Manager Breeding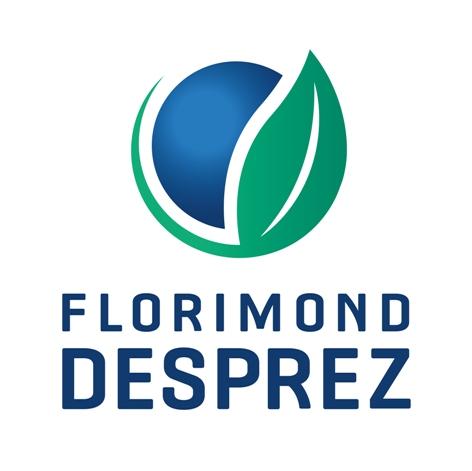 Company
Are you a plant geneticist able to lead and manage all aspects of varietal development projects? You are a creative thinker with innovative solutions, you have a positive attitude and a hands-on approach? Then, you might be the one we are looking for !
Florimond Desprez is an independent French-family-owned company operating since 1830. The company breeds plant varieties and produces seeds to meet the needs of the arable crop sector. The group is a world leader in the sugar beet seed industry and one of the leading European breeders of small grain cereals. With 1155 employees and 35 subsidiaries worldwide, Florimond Desprez operates in 65 countries and devotes 15% of its turnover to research. In order to reinforce their beet and chicory breeding team, they are currently looking for a Project Manager Breeding.
Function - Project Manager Breeding
Breed to improve the yield and seed quality of sugar beet and chicory
Within the Florimond Desprez Breeding Department, you will be responsible for specific breeding projects of the global sugar beet and chicory breeding program.
You will develop part of the Florimond Desprez germplasm into parental lines and varieties with defined characteristics for application in specific markets.You will be planning the activities and required resources for the successful execution of your projects which will be performed by the different units of the Breeding and R&D organization (Breeding operational staff, statisticians, phytophathologists, genotyping specialists, plant physiologists).
You will realize high yielding varieties with optimal combination of traits required for various market conditions. The traits towards sustainable agriculture include tolerance and/or resistance to various biotic and abiotic stress factors, seed quality, seed multiplication quality and industrial processing quality.
You will be operating in close cooperation with the breeding and marketing teams, with specialists in the domain of seed technology, field trials, molecular breeding, plant physiology, statistics, bio-informatics and phytopathology.
You will ensure alignment of new products with requirements of specific markets, including contacting relevant authorities engaged in testing of sugar beet and chicory varieties.
As Project Manager Breeding you report to the Head Genetic Diversity.
Location: Cappelle-en-Pévèle 70% - Travel 30%
Profile - Project Manager Breeding
Passion for and knowledge of practical plant breeding
Requirements
Master or PhD of Genetics, Plant Breeding, Bioengineering, Agronomy or Agriculture or Biotechnology.
Minimum 3-4 years experience leading variety development projects.
Demonstrated project management capabilities.
Familiar with hybrid and/or synthetic plant breeding, you are acquainted with traditional breeding. strategies and molecular breeding methods and concepts.
Demonstrated ability in molecular genetics, biometrics, statistics, genotyping, phenotyping.
Excellent written and verbal communication skills in English and French required.
Competencies
You are able to translate scientific data into breeding strategy and decision making.
You are a team player, who is result oriented, pro-active and with a hands-on mentality.
Self-motivated with excellent time- and project management skills.
Offer
A dynamic and innovative environment based on respect and growth on personal level.
A challenging opportunity within a collaborative and supportive team.
Attractive remuneration and benefits.
Interested in Project Manager Breeding?
Florimond Desprez has outsourced the recruitment and selection for above mentioned position exclusively to CeresRecruitment.
You can send your application only through http://www.ceresrecruitment.fr.
For further information, please contact Nathalie Fossier +32 (0)483 07 77 82.
Comprehensive information regarding the company can be found at www.florimond-desprez.com.
A personality questionnaire will be part of the recruitment process.