Human Capital International
R&D Lab Leader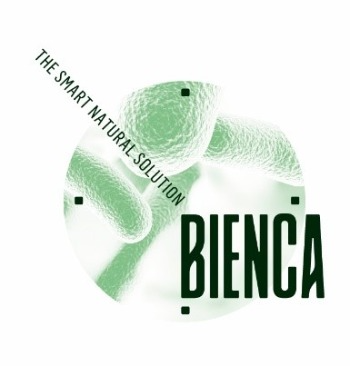 Company profile
Based in the Ghent area, Bienca NV is a small-sized privately held Belgian company that develops and provides innovative and by nature inspired solutions for improving the microbial quality and safety of foods. The main product line, SEA-i®, is based on a natural enzymatic system and is used world-wide as an alternative to chemical preservatives.
In order to expand its activity, Bienca NV is seeking to strengthen the R&D team from June 2021 onwards with a (m/w):
R&D Lab Leader
Function description - R&D Lab Leader
As R&D Lab Leader you are responsible for all activities related to QC and product development in the new lab. You report directly to the R&D and Production Director. Your most important activities can be described as follows:

Quality Control:
Organization and execution of quality testing (chemical & microbiological) of raw materials and finished products and ensure adequate reporting.
Implement and maintain the lab quality system in the spirit of continuous improvement to comply with applicable standards (e.g. BRC)
Follow-up of complaints


Research & Development:
Organization and execution of R&D projects aiming to:

Improve the performance of Bienca products in different applications
Identify new applications for Bienca products
Extend the Bienca product portfolio by developing new concepts and products

Follow-up of external collaborations with research institutes and customers
Ensure adequate reporting
Requirements - R&D Lab Leader
This interesting job requires you to have a sincere interest in applied R&D work for the food industry coupled with a good knowledge of microbiological test protocols in a lab environment. Furthermore, you should also fulfill following additional requirements:
Bachelor's degree in food technology, biochemistry, life or other bio related sciences is essential (bioengineering, biology, biochemistry, biotechnology, pharmaceutical sciences)
Excellent knowledge of spoken and written English is a must. Knowledge of Dutch is an advantage.
You need to be well-organized, be able to work independently and dare to take initiative
Develop and propose solutions and be dynamic and flexible
Possess a keen and broad interest in food and the food industry
Good knowledge of MS Office tool
Have the ability to feel good in a small team with lots of business growth potential
Offer
An important QC and R&D role in a small enterprise with lots of opportunities for business and personal growth

A permanent employment contract

An attractive remuneration and additional benefits

The opportunity to make a strong contribution to the growth and further development of this young and dynamic enterprise
Interested in R&D Lab Leader?
Do not hesitate to call GERT OLEFS at +32 (0)499 14 33 48 between 9 am and 8 pm on weekdays and between 11 am and 5 pm on Saturdays. A simple phone call will allow you to inform yourself quickly and discreetly about the suitability of your candidacy and about the job specifics. You can also send your cv accompanied by your motivation letter to jobs@hcinternational.biz.
Human Capital International always works with its clients on an exclusive basis.