Tierhaltung
- Oost-Vlaanderen
Eastman Chemical B.V.
Fascinatio Boulevard 602-604, 2909 VA CAPELLE AAN DEN IJSSEL
+31102402111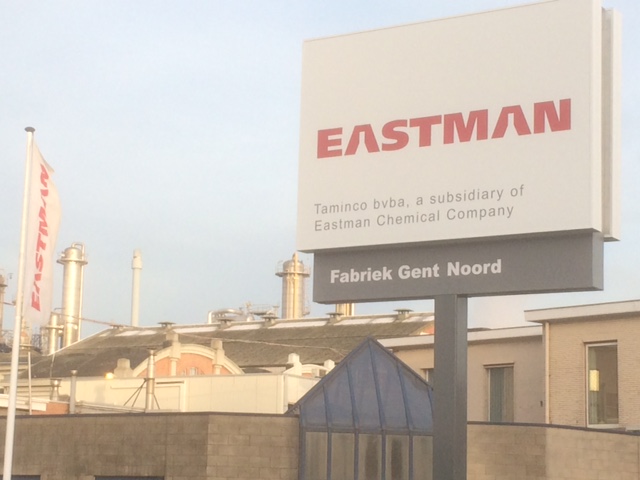 Kernactiviteiten
Eastman is a global specialty chemical company that produces a broad range of advanced materials, additives and functional products, specialty chemicals, and fibers that are found in products people use every day. As a world leader in the diverse markets it serves, Eastman is focused on delivering innovative and technology-based solutions while maintaining its commitment to safety and sustainability.
Hoofdkantoor:
EMEA headquarters : Capelle aan de IJssel
Aantal medewerkers nationaal
1.500 in Belgium and The Netherlands
Aantal medewerkers nationaal + internationaal
15.000 employeers worldwide
Missie / Visie
Building on the past. Framing a successful future.
At Eastman, we know that our people are the heart of our success. We're a team focused on winning, and we know it's not just what we achieve together, it's how we achieve it that helps us create value and sustain success. With a foundation of honesty and integrity at the center of our values, we strive to always do the right thing. From maintaining safe and reliable operations to developing insights that benefit our customers to innovating the future, we're focused on making a difference for the many people who count on Eastman, today . . . and for generations to come.

We aim high. Working together in an inclusive, performance-driven setting, we collaborate for results and coach each other to bring out our personal and collective best. Our core values are ingrained in our corporate culture and in the way we do business, and we strive to showcase our values within all of our interactions.
Werken bij ons
Be a Catalyst. Start something big at Eastman.

Eastman is a leading, global specialty company made up of people who make a difference in everyday life. We offer extensive possibilities for talented and innovative people to enjoy career paths filled with success and personal growth. Professionals in fields of engineering, business, information technology and chemistry are the core of our excellence.

People who work for Eastman can make a big difference in countless ways. That's because Eastman products and technologies make everyday products extraordinary. And Eastman employees create brighter futures through discovery, technology, collaboration, and innovation—regardless of title.