Veehouderij, Food, industrie
- Antwerpen, Buitenland
Nutrex NV
Hoogbuul 24, 2250 Olen
+3214883111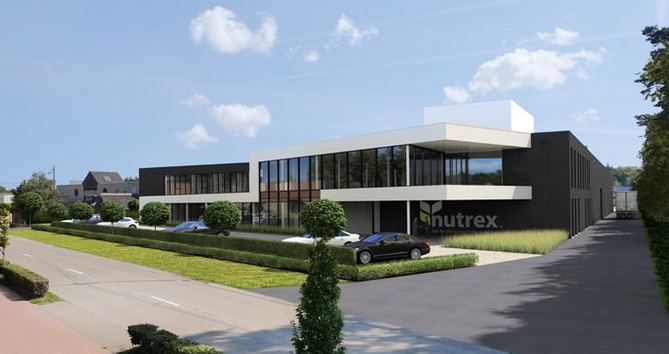 Kernactiviteiten
Nutrex is a research–driven company, specialized in development, production and marketing of additives for feed and food. It is our aim to engage in a sustainable partnership as your most reliable supplier of optimal solutions for better nutrition.
Over ons
Since NUTREX was founded as a sole proprietorship in 1988 by our chairman Leo Van de Mierop, the challenges involved with supplying a fast growing world population with safe, affordable and sustainable food, along with the ever increasing focus on the environment and animal welfare have evolved tremendously.

Today, NUTREX is a Belgian family-owned company and an internationally recognised expert in specialty additives for the feed & food industry with sales in over 50 countries worldwide. Nutrex has subsidiaries in several countries including two production sites in the Benelux, ensuring ample production capacity while maintaining high quality standards.

In recent times, the second generation, Kurt Van de Mierop and Geert Van de Mierop, have taken over the responsibilities.